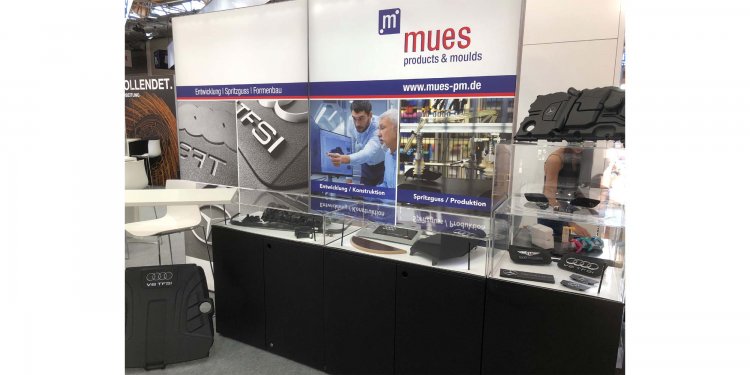 The company Mues Products & Molds is always at the forefront of the development of promising technical innovations.
From October 16 to 20, the fully booked "Fakuma" took place in Friedrichshafen. 1,933 exhibitors from 40 nations, all market and technology leaders in their field, presented their products and services to 47,650 trade visitors.
"The interest in our products was very great," says Markus Seidl, owner of Mues Products & Molds GmbH. "We look forward to 2019 and will meet or even exceed our 2018 revenue targets."
At the fair, mainly refined plastic components, multi-component plastic components and optical fiber technology were presented.
Mues Products & Moulds GmbH
Andrea Zehentbauer
-Office- Mues Products & Moulds GmbH
Gewerbepark Conradty 1
83059 Kolbermoor
Tel. +49 (0) 8031 / 30400-12
Fax +49 (0) 8031 / 30400-66
Email: andrea.zehentbauer@mues-pm.de
Gewerbepark Conradty 1
83059 Kolbermoor
Tel. 0 80 31 / 30400-0
Fax 0 80 31 / 30400-66
info@mues-pm.de www.mues-pm.de